Current  Level:
    60.
--:    Azazel  "Astralborn"  Hawksly
.                                                                                                                                      
Active  Bounty:
    None.                 
Whirlwind  of
Blades
.                                                                                                                                      
(  Ø  Ø  Ø  Ø  Ø  Ø  Ø  )    Agility--:    Age:
    29.                                                                                                                                      
(  Ø  Ø  Ø  Ø  O  O  O  )    Health--:    Race:
Breton
.                                                                                                                                      
(  Ø  Ø  Ø  Ø  O  O  O  )    Power--:    Class:
    Assassin.                                                                                                                                      
(  Ø  Ø  Ø  Ø  Ø  Ø  Ø  )    Speed--:    Height:
    5
'
11
"
.                                                                                                                                      
(  Ø  Ø  Ø  Ø  Ø  O  O  )    Stamina--:    Weight:
    187
lbs
.                                                                                                                                      
(  Ø  Ø  Ø  Ø  Ø  O  O  )    Magicka--:    Encumbrance:
    44
lbs
.                                                                                                                                      
(  Ø  Ø  Ø  Ø  Ø  O  O  )    Willpower
MAX  HP:
 500.                
MAX  SP:
 600.                
MAX  MP:
 1,100.             
Regen:
 25
EoT
.                  
Regen:
 30
EoT
.                
Regen:
 55
EoT
.                                                                                                                                       
Hatred
for  Thalmor
 &  
Boredom
.
Azazel
 possesses a highly
athletic
, lithe physique that's
fine
-tuned to facilitate extraordinary feats of
impulsive
reflexes,
dexterous
maneuvers and precise
acrobatics
under intense pressure; all alluding to an adaptive "
style
" that's viable under
any circumstances.  Ordinarily, he opts to wear
fine
garments
tailored
in the native fashion of wherever he happens to
be but a
black
raiment of much sturdier
material
is synonymous with anything he might consider "
work
." Flippant and
astoundingly
light
-fingered, he has no trouble delving into the darker enterprises which seem to thrive wherever
large
civilizations exists and it often yields great opportunity or invaluable
information
. He is the very definition of
arrogance
.
A closer inspection of his features will reveal
elvish
hallmarks that are atypical in purely human races, indicative
of a particularly strong
Breton
heritage which few in the
High Rock
nobility
can boast despite arranged marriages
orchestrated just to maintain the ancient bloodline; a mingling of
Nedic
and
Aldmeri
which results in sharp facial
symmetry, high cheek bones, tapered ears, etc.  His hair is a lustrous
raven
-black, wildly spiked but slicked back.
A smooth operator in the truest sense, traversing the width and breadth of
Tamriel
on nothing more than
whim while
influencing
events through the skillful
manipulation
of pivotal figures into a grand scheme aimed
at an
unknown
end. Though seemingly carefree and perpetually
optimistic
, he does have problems of his own.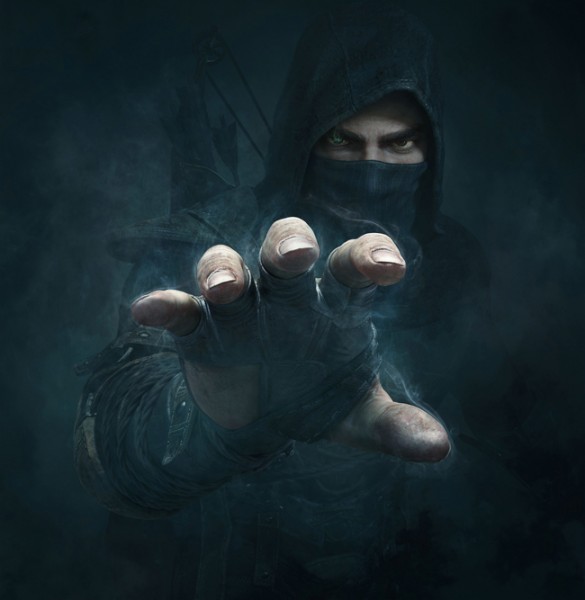 The  Astralborn
,  creating a  
concealing
  mist with  
Nocturnal's Eye
  active.
--:    Resists,  Skills  &  Abilities
;


Resist  Disease:  50%.                  Resist  Poison:  25%.                  Resist  Magic:  30%*.

Resist  Flame:  0%.                      Resist  Frost:  25%*.                     Resist  Shock:  25%*.


*  Combat  Skills:    1H Shortsword  ( 15 ),  Unarmed  ( 10 )  &  Throwing Knives  ( 2 ).


*  Magic  Skills:    Conjuration  ( 10 )  &  Destruction  ( 10 ).                  *  Utilitarian  Skills:    Stealth  ( 10 ).


Racial Ability:  Dragonskin  is an innate ability that temporarily grants a character  50% Spell Absorption
once every  twelve hours;  five-turn  duration.  This is particularly advantageous in an anti-magic "build."


( Divine )    Nocturnal's  Eye  is a unique ability granted to Azazel by the Daedric Prince herself, manifesting in his right
eye; ultimately, its effects are beneficial to "builds" associated with twilight and thievery. A pale blue light emanates from deep
within the eye whenever active, otherwise a bystander will perceive everything accomplished using the ability as pure luck.


Enhanced  Detection    -    The power to clearly see footprints, hidden doorways and devices, magic runes
and weaknesses in any  physical  defense or fortification; doing anything about it wholly relies on him.

Night-Eye:  -5 MP pt.          Detect  Life:  -5 MP pt.          Detect  Undead:  -5 MP pt.



--:    Armaments  &  Utilities
;                                                                               
Conjured
Daggers
Conjured
Swords
Conjured
Greatsword


*    Armaments:  Dark  Attire    -    A veritable raiment of thick  black  garb befitting a nighttime traveler, of a magnificent cut and
tailored  in cured leather with a padded silk interior, easily capable of withstanding the extremes of natural weather though notably
less resilient than actual armor; reinforced by supple bands of Elvish metal to assist deflection. A thick, dark-furred cloak of sabre cat
pelt ordinarily completes the ensemble when weather permits, clasped at the neck by a flawless  sapphire  brooch of Elvish design.


--:    Weight:
    20
lbs
.
Boots:
 25% Resist
Frost
.      
Jacket:
 10% Resist
Magic
.      
Gauntlets:
 15%
Spell
Absorption.      
Circlet:
 25% Resist
Shock
.
*    Armaments:  Elvish  Dagger    -    Flicker
 is an
exquisite
dagger possessing an
uncannily
sharp
single
-edged blade, a sinuously
curved
 design enhances its
penetrative
efficiency against defensive armaments;  constructed from an  
8"
 blade,
ornate
cross-guard and
a  
5"
 hilt. Stylized after the craftsmanship of antiquated
Aldmeri
relics, elegant and perfectly
balanced
for highly
dexterous
maneuvers
delivered with astounding  
speed
 and precision.
Black
flames are etched into the silvery blade, seeming to spread out from its spine.
--:    Weight:
    4
lbs
.
Blade:
 80% Drain
Health
 &  80% Drain
Magicka
.
*    Armaments:  Ebony  Knives    -
   Small, easily  
concealable
 knives of an
Elvish
design which were
forged
as one complete piece;
a narrow
double
-edged  
6"
 blade, lacking cross-guard and hilt. Highly aerodynamic and silent during flight, optimal for targeting
something small at a
short
distance or exploiting brief
openings
in a defense. The set is secreted away in cunningly hidden sheathes.
--:    Weight:
    2
lbs
,  x10.
Blades:
 80%
Shock
Damage.
*    Accessories:  Silver  Ring    -
   A band of polished
silver
, etched with black thorny vines around its glittering circumference
and capped by a
flawless
pentagon
-cut  
diamond
 bearing an intricate
crest
;  his family's. Of an
elvish
design, notably durable yet
spindly and seemingly very delicate.  
Jewelry
cannot be seen beneath a
light
gauntlet of leather, buckles and bracers, obviously.
--:    Weight:
N / A
.

Band:  5% Magicka Regeneration.


*    Accessories:  Silver  Ring    -    A relatively modest band of polished silver, etched with black stags depicted in endless sprint
around its glittering circumference;  all equidistant in spacing. To the wearer, it will exude a comforting warmth which permeates throughout their bodily extremities.  Jewelry cannot be seen beneath a heavy gauntlet of ebony chainmail and plates, obviously.


--:    Weight:
N / A
.

Band:  5% Stamina Regeneration.


*    Accessories:  Silver  Necklace    -    A fine cylindrical rope of silver braids tightly twined together, polished to perfection and
barely long enough to encircle his neck just above thick trapezius muscles. It emanates a comforting warmth while submerged,
regulating the wearer's body temperature to ease prolonged underwater exploration.  Able to sustain life in freezing conditions.


--:    Weight:
N / A
.
Rope:
 5% Replenish
Health
 &  
Water
-Breathing.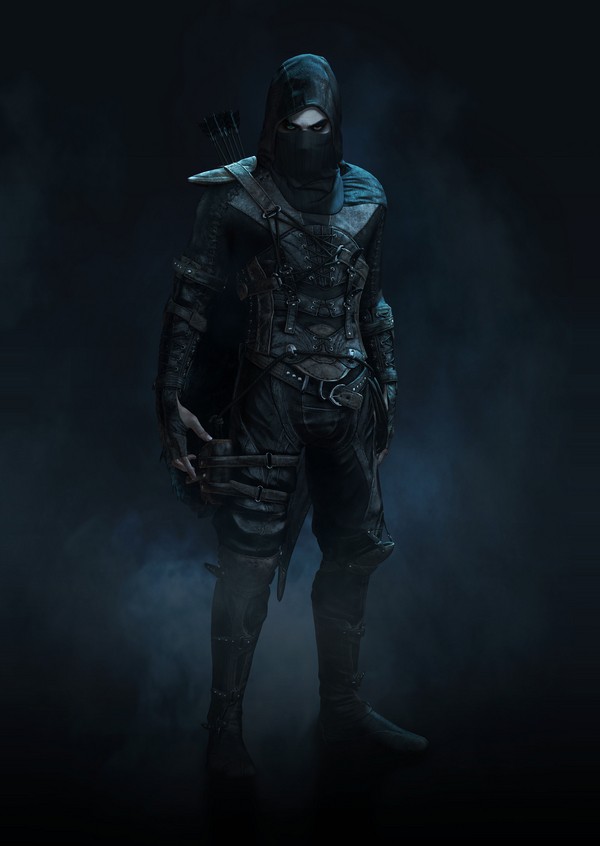 The  Astralborn
,  revealing himself for an imminent  
assassination
  to fulfill a  
contract
.